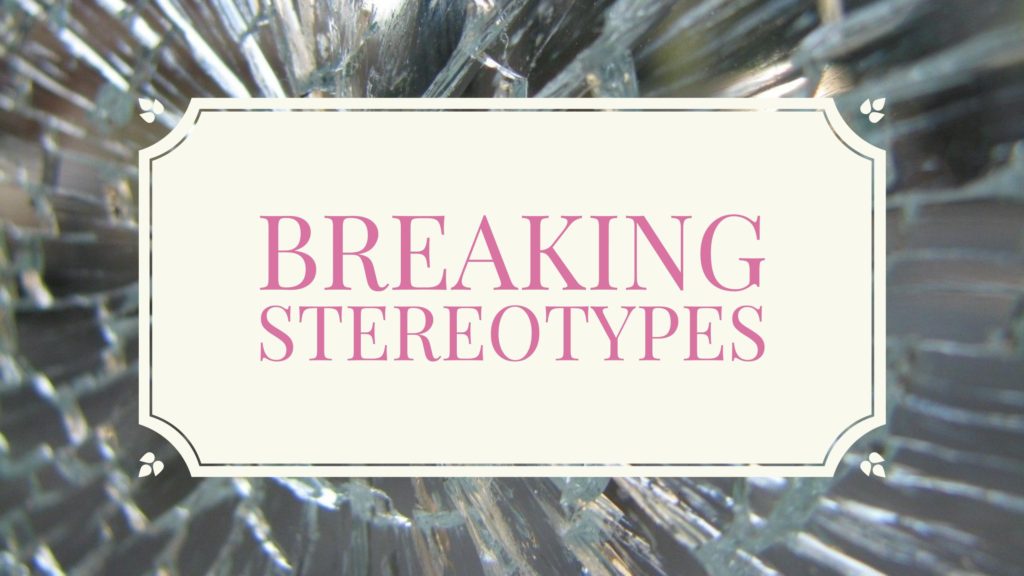 Watch this social experiment and it'll get you thinking on some preconceived ideas society has.
https://www.facebook.com/LifetimeAsia/videos/480487662075328/
I was intrigued after watching this video so I took a long shot and wrote to Anna personally and asked if she was keen to do an interview. Super happy she agreed so today, we have the privilege of learning from a female CEO on her experiences, struggles and lessons in the corporate world.
1) Hey Anna, thanks for taking time out of your busy schedule to do this interview. Share with us who you are and what is it that you do for a living?
I'm the CEO of The New Savvy and Director at Tera Capital, a private investment firm. I was also the President of the Singapore Management University Women Alumni. Heading the Women in FinTech Committee, I'm heavily involved in the founding committee of the Singapore FinTech Association.
I conduct workshops on personal finance and had given talks on finance, women issues and empowerment for organisations – Singapore Exchange (SGX), ShareInvestor REITs Symposium, Citi-SMU Financial Literacy Symposium, Female Entrepreneurs Worldwide (FEW), SG50 Singapore Female Leaders, Singapore Women Network etc…
I also regularly teach and mentor students and professionals on financial prudence and investments, facilitating their ability to be better informed when making financial decisions.
Participating in various charities supporting women and children causes, I have also become one of the main donors for a library building that is specially catered for underprivileged female students.
2) Tell us more about The New Savvy!
THENEWSAVVY.COM is an online platform that focuses on financial and career issues for women in Asia. Despite advancing in our career and earning more, women lack confidence in financial matters. 41% do not invest or manage their money. There is a lack of media outlets that engages women financially.
In particular, The New Savvy uses simplified, relevant language to help women make smarter decisions. We cover thirty-five topics ranging from investments vehicles, savings, buying property, marriage, fashion and health. We want to make money fun and promote better financial habits among women.
The New Savvy is a fast-growing, women-focused site and we have worked with many financial institutions and organisations namely Fast company, Singapore Exchange (SGX), MayBank Securities and others.
We are also content partners with Yahoo!, AsiaOne and CPF.
Here are a list of our press and partners.
3) Where did the inspiration come from to start this business and how has it been going for you so far?
There are two major inspirations for The New Savvy:
First, due to my family financial situation, I've always been fascinated with the intricacies behind the working of money.  I understood that I have to take care of myself and my family and that realisation sparked off my wealth-building path.
The idea of making my money work harder for me really fascinated me and I felt that was a way out for me from living pay cheque to pay cheque, feeling very stressed every month.
As a result, I started learning to invest by reading Security Analysis by Benjamin Graham while in Junior College. I also read a lot of other finance books.
I'm lucky to have the opportunity to study and work in Finance. I learned financial management skills, picked up economic ideas and started investing since I was twenty-one. While I'm no expert, I'm familiar with financial products and managed to build a comfortable portfolio for myself.
Second, when I was in Hwa Chong Junior College, I did some volunteer work and noticed how many women were stuck in unhappy situations or marriages as they were not working or have any earning capabilities. That motivated me always to protect myself financially and to prevent myself from being caught in similar situations.
If proper financial knowledge and planning worked for me, it would work for many women too – which was why I started The New Savvy.
Overtime, we have expanded thirty-five categories in three areas of focus for our platform: technical articles, lifestyle pieces, and inspirational stories.
Technical articles are informative, must-know finance concepts in bite-sized to make it more palatable to readers.
Here are some articles; What's the difference between ETFs and mutual funds, Bonds 101, Which Real Estate in Singapore Should You Purchase?
Lifestyle pieces are fun articles that discuss issues plaguing the modern women. All of them include a finance or female empowerment angle to them.
For example, When Women Earn More Than Men In a Marriage, 10 Financial Questions You Should Ask Your Date, How to measure your cost per wear for clothes…
Inspirational stories include stories of individuals breaking barriers, speaking up, living authentic lives. We also have interview sections where we question participants on their occupations or businesses, financial planning and thoughts on women issues.
We are also developing bite-sized financial online courses and looking at holding workshops for financial education every two months.
4) What are some of challenges faced and how did you overcome them?
There were a few difficulties when I first started The New Savvy:
One, when I shared the idea with people, most of them dismissed me thinking that it's just another blog. Or they think that I'm limiting myself by focusing only on women. Many told me to make it as broad to ensure that we get more website hits.
Second, coming from a finance background with very decent earning power, it's difficult to turn into an entrepreneur. I was giving up a good five-figure income and some people told me not to be naïve and "get a real job". That affected my morale.
For a long time, I was wondering if I'm just impetuous or silly. Should I just continue earning money and be in banking? There's a societal pressure, especially when you don't know what's going to happen and I'm doing this mostly to help other women.
Third, I wasn't trained for this. It was an uphill struggle for me. I ended up working till 4am every day. Most of my close ones were concerned and told me not to overwork. I think I made every mistake that shouldn't be made. But that's life, isn't it? You falter but you pick yourself up.
Last, a good product is useless if there are no users. How do I get the word out? How do I market TheNewSavvy.com to ensure that more women are aware that my product exists?
Most importantly, this difficulty had been in my mind non-stop since I embarked on this journey – How do I make women more interested in financial literacy?
In the beginning, I struggled a lot. My background was pure Finance and Banking. I was clueless on developing a website, producing content, digital marketing and publishing. But I knew it was something I wanted to do and HAD to do. It was a desire that couldn't be ignored any longer.
I did everything from scratch myself. I looked around for website developers and researched on websites. I learned about how websites are arranged and how they worked. I did a short market surveys on what is lacking regarding women financial education and what women will like to learn more.
Additionally, I took up a digital marketing course and learned how to utilise tools like Google Analytics, Search console and understood the terms.
Till today, I am constantly learning in a humble manner while working towards my passion. I try to stay positive against all odds and trust myself for every decision I make for the company.
5) Speaking of challenges, how is it like being a female CEO?
I don't see myself as a female boss. I see myself as a leader, leading my company to achieve our goals and profitability. My role is to build a great team that I can tap on and learn from.
To address stereotypes, we need to ask ourselves two critical questions:
What are the stereotypes?
Why do they exist?
A lot of female bosses are perceived to be "aggressive, bitchy, cold and emotional". I empathise with it. Most women feel that to get a seat on the table or to get to the top, you have to be masculine and "be one of the boys" as that's the widely accepted norm.
As for being emotional, is that a bad thing? Being in tune with your feelings can mean that you are an empathetic leader.
I think society is slowly embracing different kinds of leadership styles. Stereotypes are harder to ignore if they create systemic bias.
As a leader, I don't focus on my gender or if I'm female. To me, my role is to ensure I do my job well and produce consistent and quality work each and every time.
I always believe that we should let our work speak for itself and let its quality demand respect.
6) What are your thoughts on the breaking a stereotype of CEO's being male?
I advocate gender equality in the sense of offering equal opportunities to both genders, rendering the same amount of respect in both professional and social contexts.
Hillary Clinton attacked Donald Trump during the Presidential Debates for saying "Women don't deserve equal pay unless they do as good a job as men", framing it as an unfair premise for gender equality. Is it fair then to award women the same pay as men if there's a shortfall in performance?
I believe gender equality should present equal opportunity, not equal entitlement.
Right now, I think feminism sometimes goes a bit too far towards pushing women and men to be overly against traditional gender roles even if their personal proclivities are in line with them… But in theory and in the long run when it's no longer as big of an issue, people will just be freer to do what they like without the heavy pressures to conform (or non-conform).
In this sense, I don't believe that gender matters for a CEO as long as he or she can fulfil the role well. However, to ensure that opportunity is open for all, I do have a few thoughts:
First of all, today's leaders must make a personal commitment to increase women's presence in decision-making – not just in their numbers, but in their contributions.
There are many ways to do this – quotas and numerical targets for women's participation, training and mentorship to boost women's confidence and capacity, private-sector engagement matching public-sector initiatives. Countries will find their own ways, if the will is there.
Employers must ensure equal hiring, payment and promotion policies. This is to support balance work-life conditions and give women the opportunity to lead. Managers must also learn to welcome women's input and contribution.
With the support from the society as an overall, I think the assumption of CEO to a particular gender (man in this case) will gradually go away.
7) Who are some inspirational figures you look up to keep you going when the road gets tough?
I have many mentors that I really look up to and am grateful. They've taught me countless lessons and provide valuable advice whenever I need them.
My parents are the kindest people I know and I love them deeply! They've always taught me always to be humble and be willing to learn. Exercise often and take care of yourself. Be kind and have lots of fun!
8) Any advice for women out there in the workplace? How can they overcome this stereotype to perform at their best?
I have written an article related to this question earlier: Are Ambitions Unfeminine? Why You Should Be Ambitious Anyway!
Here are my five pointers for women in the workplace:
#1: Ignore the Double Standard
Some of the biggest obstacles to success are psychological. You can choose to be above them. Affirmations can be very powerful tools for changing negative thinking and blocking out the negative thoughts unhappy people may try and project onto you. Here are some affirmations for achieving goals, thinking positive and thinking big.
#2: Pursue Innate Talents
Pursue what you are good at and what you love. Use your talents and expertise. Do not be afraid to try many new things in search of your talent.
#3: Follow Your Passions
Talent and passion are a powerful force that pushes many women to achieve their  career dreams.
#4: Use Pregnancy to Accelerate Your Career
Savvy women have turned the tables by becoming the employer and boss. More and more mumpreneurs are starting their own businesses, many during pregnancy leave.
#5: Support Other Women
Psychiatrist Anna Fels identifies two factors that lead to the realisation of childhood ambitions: a special skill and an appreciative audience. By supporting other women, you can play an important role in helping them meet their ambitions.
9) What's the main goal you intend to achieve for The New Savvy in 2017?
Most of our current revenue stems from inbound queries. The New Savvy focuses on making Finance more relevant and engaging for women. I think brands see value in that. Women investors are an untapped market and I believe The New Savvy is the perfect gateway to reach these savvy decision makers.
Hence, we are looking into ways to monetize some of our unique selling points this year, something we are changing in 2017!
10) In your own words, what does it mean to "Love the Life You Live and Live the Life You Love"?
Personal – To live authentically and lead a balanced life.
Interpersonal – Relationships are very important to me so I always ask myself if I'm giving enough to my loved ones and how I can help others.
Financial – Being financially successful to me is having the choice and security to live the life I seek meaning in. And by extension, giving the people I love the lives they desire.
Greatest Takeaway
I like what Anna shared about title vs. leadership. She doesn't see herself as a "female boss" but a leader. Leadership is about influence. Leadership is about communication. Leadership is about vision and direction.
In one sentence, she was able to sum up what it takes to be a CEO of her company.
"Gender equality should present equal opportunity, not equal entitlement".
I'm grateful to grow up and live in a country that advocates meritocracy. Unfortunately, certain stereotypes still exist and the perception of males being the CEO of a company is definitely one of them. It'll be naïve to think we can change this overnight so besides what Anna shared, is there anything else we can do as individuals or collectively as a society to make a progressive step forward?
What are your thoughts?
Thanks Anna for being so transparent and authentic in sharing with us your journey. The first step to change is awareness and I acknowledge your courage to take a stand in the cause you believe in.
Keep up the amazing work you're doing at The New Savvy and continue to be an inspiration to us all.
---
Anna Vanessa Haotanto
CEO of The New Savvy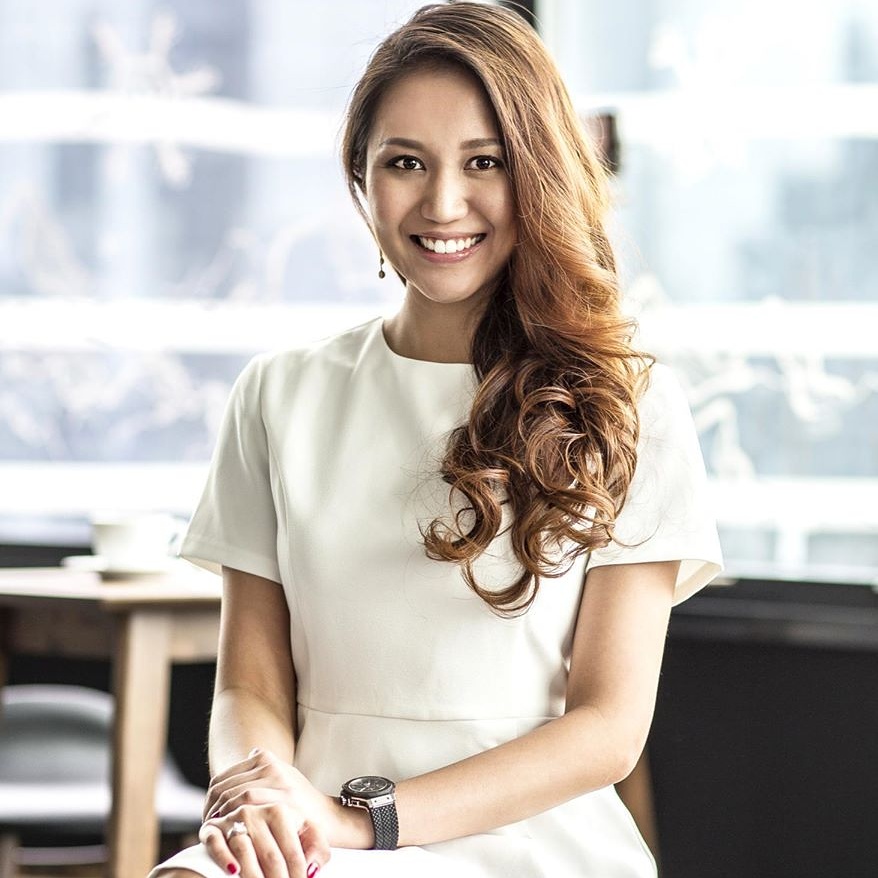 Anna Haotanto is passionate about finance, education, women empowerment and children's issues. She has been featured in CNBC, Forbes, The Straits Times, Business Insider, INC and Executive Lifestyle. She was also nominated and selected for FORTUNE Most Powerful Women conference in 2016 (Asia) and 2015 (San Francisco, Next Gen).
Anna has ten years of experience in the financial sector and is currently a Director in Tera Capital. Her previous work experience includes positions at Citigroup, United Overseas Bank, a regional role in Business Monitor and a boutique private equity firm based in Shanghai. She graduated from Singapore Management University (Finance and Quantitative Finance).
Anna provides wealth management consultancy to select clients and conducts workshops on personal finance. She regularly teaches and mentors children and adults on financial prudence and investments, facilitating their ability to be better informed when making financial decisions. Anna gives talks for organisations and is involved in various charities supporting women and children causes.
Anna earned her financial independence at age twenty-eight. However, she seeks meaning in focusing her entrepreneurial career on financial literacy as she firmly believes that continuous learning empowers people.
For full bio: http://thenewsavvy.com/anna-haotanto/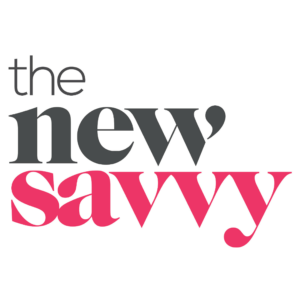 TheNewSavvy.com is an online platform that focuses financial and career issues for women and millennials in Asia.
Despite advancing in our career and earning more, women lack confidence in financial matters. 41% of women do not manage their money; we are simply saving or depending on others to handle their financial matters.
The New Savvy uses engaging and simplified language to facilitate the financial knowledge of women as we move through our career and life milestones. We cover thirty-five topics to help women make smarter decisions, ranging from investments vehicles, savings, buying property, marriage, fashion and health.
Looking for inspiration in your education, professional career and entrepreneurship journey? The New Savvy provides dedicated insights that are compelling and fun to read.  We profile individuals to inspire you.
We want to make money interesting to women and transform women's relationship with money.