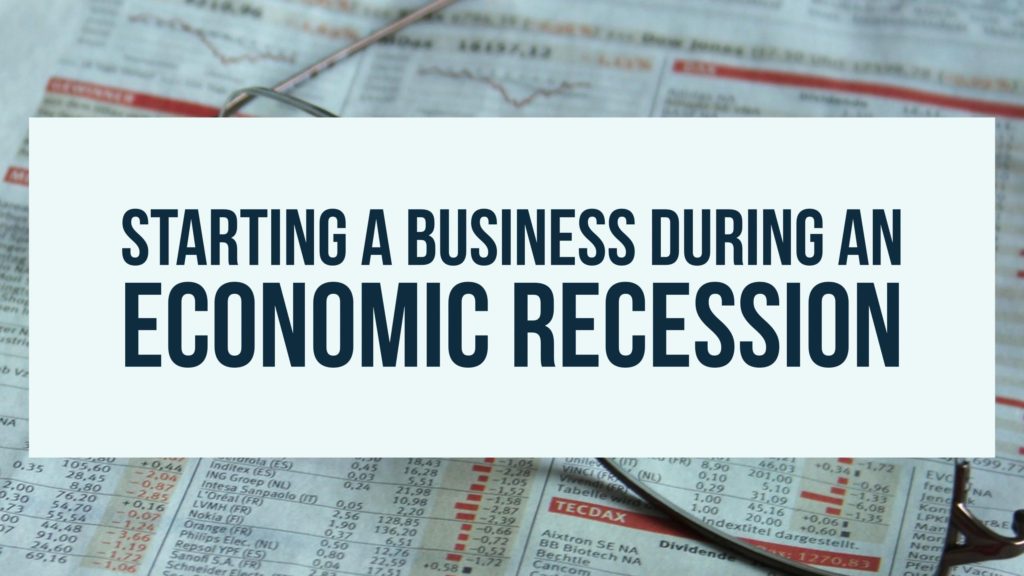 KC is one of the first few business associates I've met when I started my entrepreneurial journey. We got to know each other through a networking event and it was around that time when he launched his business.
He supported me in many ways when I first started out and I've learned a lot from him. Aside from just being a business associate, he's also a good friend of mine and we've stayed in touch over the years. He's also one of the featured entrepreneurs in my book.
It's with great honour that I get to introduce him to you today through an interview we did on starting a business during an economic recession. He started his business in the 2008 financial crisis and I'm sure all of us can learn a thing or two from his insights and experiences.
1) So KC, share with our readers who you are and what is it that you do for a living?
Sure! My name is KC and I started my training business in 2008 teaching people how to create and market their websites online. I've been an adjunct lecturer in Singapore Polytechnic in the web development area. In addition, I also conducted workshops in NUSS (National University of Singapore Society), CSC (Civil Service Club) and other organisations. Since 2014, I've shifted most of my focus to online training. Now, I have twelve online courses with more than 30,000 students enrolled.
2) What were some of the challenges faced when you started your business and how did you overcome them?
During the 2008 economic crisis, most businesses don't want to spend as much and prefer doing barter trading instead. I started my business doing barter trades to gain exposure and connections.
Looking back, I think the most difficult part is breaking through my own mindset to adopt a business mindset. As I was an engineer before starting my business, I tend to think from an employee's mindset, not from the employer mindset. In order to be successful and profitable, I have learned the hard way that we have to unlearn the old and relearn the new.
To overcome this challenge, I decided to upgrade my skill, specifically in terms of selling. I realised that if I can't sell, I will not have any income at the end of each month. I attended a lot of workshops and trainings to practice and learn sales techniques. I also attended networking events and joined BNI (Business Network International) that eventually referred me deals to keep my business profitable.
Regarding mindset, it was hard to shift from an employee to an employer in a matter of months. It took me a long time to realise this. I'll say that by getting to know business owners and spending more time with them has helped me shift the way I think over the years.
3) All of us know that we're heading towards an economic recession this year. Will you recommend someone to start a business during this period? Why or why not?
Yes, I will recommend someone to start a business, regardless of good or bad times. I recalled that my mentor Wendy Kwek once told me that if I can make money during bad times, I can definitely make money during good times! However, you might not be able to make money in bad times if you only know how to make money in good times.
I believe starting a business in bad times is a better timing than starting a business in the good times because it will give you maximum opportunity to learn from the beginning. If you can survive the hard times, you'll definitely do great in your business!
4) What advice do you have for someone who's planning to start their own business but don't know where to begin?
For this question, I have two suggestions to make;
First, why do you want to start this business? If your answer is money, then you'll probably want to hold on to your idea first. Based on my experience over the years, people who focused on money when they started eventually found themselves chasing after all kinds of opportunities when they are in this vast marketplace. Instead, the main reason when you first start a business should be on serving a need or a current gap in the market.
Second, get to know a lot of people who are running their own business. One of the good ways you can do so is to attend networking events. Having a wide network is essential in running a profitable business. You can start by searching up websites such as meetup.com or eventbrite.com for events near your area.
5) Any tips or tricks for those of us who are already in business? 
One tip I have for people who are already in business is to always remember why you are in business. Many people often forget the reason why they started in the first place.
I've heard of many people saying that they want freedom so they started their own business but when I see them running from place to place for appointments and getting sick and tired with all the projects, I am puzzled and wonder if they still remembered what they said in the past.
I believe most business owners started out not just for money but for but for the people around them. I recommend existing business owners to spend some time on a regular basis asking themselves if their current business has allowed them to achieve what they wanted in the beginning. If not, they should work toward getting closer to what they want and not further away.
6) What are some of the plans you intend to achieve for yourself and your company in 2017?
For my main training business, I am content that it's performing well in the online market. I have students signing up my courses every day through Udemy.
This year, I'll be working on a new business called WebBuddy that I've started with my wife Rachael. We help small businesses maintain their websites and our plan is to actively reach out to them. From our knowledge, we realised that some are really frustrated over their websites and we hope to eliminate their frustrations so they can focus on other important parts of their business.
For myself, I've been taking a part-time course on Chinese Dietician Traditional Medicine in Singapore College of Traditional Chinese Medicine. It's been my interest to learn how to use Chinese herbs and natural food to improve our body's immune system. This year, I'm not only going to learn but also to put into practice by cooking some meals for my family.
7) In your own words, what does it mean to "Love the Life You Live and Live the Life You Love"?
I believe most of us have full control over our own lives. We must design our lives to suit ourselves. By first planning and designing our lives, we can live the life we love.
For example, before I started my business in 2008, I visualised myself doing what I want to do every day. It's the lifestyle that I wanted to pursue, not the money. Today, I'm content that I'm living the lifestyle I envisioned back then.
For some people, if you really have no choice or options in life, what you can do is to love your current life. Since you can't have the life you want, might as well change your mindset and love your life regardless of how it is now. I can assure you that once you start to love every moment of your life, it will start to change for the better.
Greatest Takeaway
From this interview, I've learned that anyone can still start a business regardless of the current economic situation. What's more important is to have the correct mindset and the discipline to constantly remind ourselves why we started doing business in the first place.
Thanks KC for taking time out of your busy schedule for this interview! I'm sure all of us have gained valuable knowledge from what you've shared. I wish you and Rachael success in all that you do, especially with the new venture both of you are working on. Have an amazing year ahead! 😀
---
KC Tan
Founder, WebSprout Academy Pte Ltd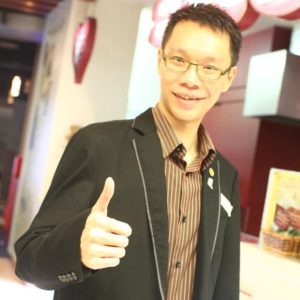 During his university days at NTU, KC challenged himself to build an online game from scratch through self-learning – an important milestone that he himself did not imagine would eventually lead him to his business today – WebSprout Academy. KC successfully created his own game called Absolute III in 2005, which attracted hundreds of regular players from the United States. Much to his surprise one day, KC received an email from a company that offered to pay him for advertising space in his game! This got KC excited about the tremendous potential of internet business and inspired him to explore the unlimited possibilities of generating income through the Internet.
Within a year of research and learning, KC mastered the techniques of Search Engine Optimization (SEO) and successfully helped several small businesses to rank their websites on the first page of Google and Yahoo without them having to pay for advertising. This sparked an idea in KC that he could use his knowledge and skills to provide a valuable service in the marketplace! With this in mind, KC started his first business – WebSprout Consulting – in 2008, specialising in providing web development and SEO services for his clients.
In the course of running his business, KC discovered his growing passion in training and endeavoured to bring his knowledge to more people, helping them take their first step in internet entrepreneurship. He went on to incorporate his company, marrying his interest in training with the years of invaluable experience that he had accumulated in internet business.
Today, WebSprout Academy Pte Ltd is a company that provides WordPress (website creation) and SEO training to business owners, sales professionals and individuals who want to generate an income online. KC personally trained more than a thousand individuals and professionals in internet business and SEO at institutions and organisations including Singapore Polytechnic, National University of Singapore Society (NUSS), ITE, Civil Service Club, Social Enterprise Association, Compact Singapore and Singapore Manufacturers' Federation. He conducts specialised training for property agent teams from Knight Frank and PropNex as well.
KC is also one of the few trainers in Singapore who is certified by Google in the area of Google Analytics. He is proficient in helping companies to enhance and improve their websites so that they can achieve greater sales conversion online.
On a personal note, KC enjoys reading self-development books and watching inspirational movies. He is a nature-lover and finds joy in taking nature walks and spending quality time with his lovely wife, Rachael. In his own free time, he also likes to go jogging and enjoys a good game of badminton with his friends – one of his favourite sports since his secondary school days.
Together with his team of trainers and associates, KC's life mission is to bring happiness to people by teaching them a way to make a living through the Internet!
WebSprout Academy Pte Ltd specialises in providing Internet Marketing training to the public and corporate sector. Their aim is to educate and help people achieve an alternative source of income in this changing economy.
Core Training Modules:
Website Creation
Search Engine Optimization
Google Analytics
Email Relationship Marketing
Mobile Apps Development
Internet Business Entrepreneurship
Some of the Organisations Trained:
Singapore Polytechnic
National University of Singapore Society (NUSS)
Social Enterprise Association
Compact Singapore
Singapore Manufacturers' Federation
Knight Frank Property
PropNex
Website: http://www.websproutconsulting.com
Facebook Page: http://www.facebook.com/websproutacademy/