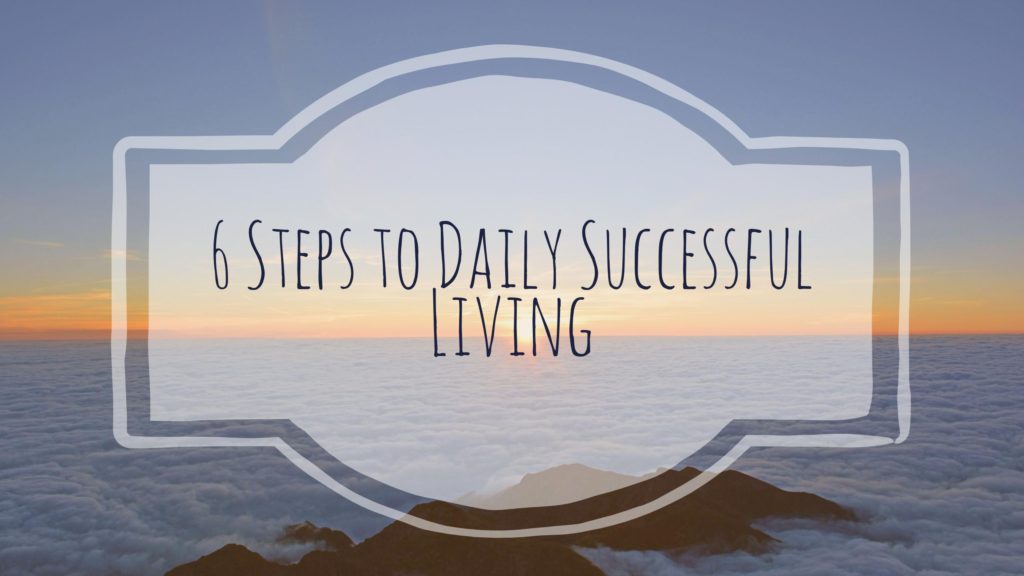 If you want to learn how to be happy, successful and live a meaningful life all at the same time, 6 Steps to Daily Successful Living will definitely be a good read for you.
The reason why I wrote this article is because I came to realise during my entrepreneurial pursuit that it's not an easy task. There are ups and downs, breakdowns and breakthroughs and a flurry of emotions that come with it. It almost feels like a never-ending emotional roller coaster ride.
In order to help myself smoothen out this curve and keep a clear mind to focus on accomplishing the things that matter the most, I've figured out six simple steps that I personally use on a daily basis that works. It's comes in handy, especially on my "rough days".
After years of trial and error, reading countless self-help books and attending numerous personal development seminars, this formula has helped me overcome various challenges, not only in business and entrepreneurship but life in general as well. Through this process, I've learned how to be happier, live a purpose-filled life and have a new outlook to an authentic definition of what success truly means to me.
If you know me personally, you'll know that I am someone who loves to share what I know and I'm more than happy to provide you with some insights to my inner thoughts and hopefully, it'll help you in the course of your entrepreneurial journey or whatever you're going through in life right now.
Although it'll only take you about five to ten minutes to complete reading this article, I urge you to try out what you've just read to experience for yourself the magic it can create. It's not rocket science – just a simple process practiced daily.
Success is never a destination but a journey all of us must take. I'm excited to share with you this information so if this is something of interest to you, click here to subscribe and download this article today!
I'll see you on the other side 😉